Update on the #WitsFeesMustFall Student Protest, Plus a Video of Yesterday's Meeting with Wits Council

A proposed 10.5 percent increase in student fees sparked a firestorm of protest at Wits University last week. Similar student protests are underway at UCT and Rhodes University, and are rumoured to be planned at a number of other tertiary institutions.
Adam Habib, vice-chancellor of Wits and author of South Africa's Suspended Revolution, is engaged in negotiations with students in order to find a mutually acceptable solution, but he says the university is "caught in a bind".
The proposed fee increase has been suspended, and a new arrangement is being sought. In order to facilitate much-needed dialogue, all classes were suspended at the university on Monday:
The university will still be closed on Monday for council to announce the decision to students at noon in a special assembly.

"This includes the suspension of all University activities including lectures, examinations, assessments, practicals, etc and will affect all students and staff on all campuses including the Medical School and affiliated hospitals," the university said, as final exams approach.
Negotiations reached an unfortunate deadlock yesterday:
The university's council members were expected to address the students outside at midday after suspending the 10.5 percent fee hike for 2016.

The meeting with council members was supposed to take place on the steps of the Great Hall, but after arguing with security, students made their way into the building, breaking one of the glass doors in the process.
eNCA covered yesterday's events. Watch the video: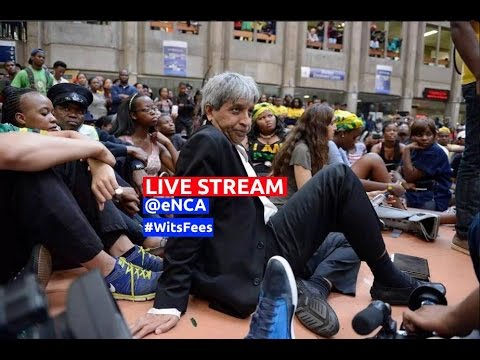 Book details