Don't Miss Jyoti Mistry's Impunity at the Durban International Film Festival
Jyoti Mistry's film Impunity will be showing at the Durban International Film Festival this weekend.
Mistry is the co-editor of the important new book on African cinema Gaze Regimes: Film and Feminisms in Africa.
Impunity is "a post-apartheid noir thriller, an incisive critique of a "rainbow nation" with a moral compass gone awry" and stars Vaneshran Arumugam, Francis Chouler and Desmond Dube in the leading roles.
Don't miss it!
Event Details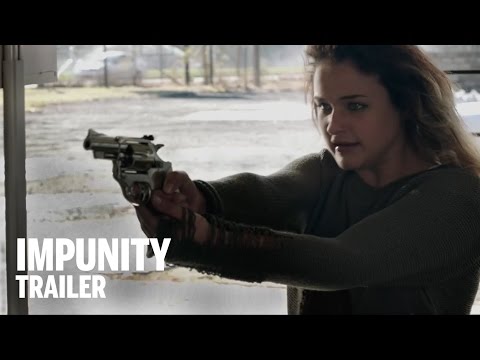 Read the articles for more about the film:
THERE'S a lot of sex, violence and, well, boobs, in Durban-born writer and director Jyoti Mistry's Impunity.

However, it is the brutal behaviour of the protagonists that powers the story, offering a fly-on-the-wall perspective of life in South Africa. The movie explores the actions of a couple who embark on a sort of Bonnie and Clyde-type killing spree.

After making noise in the Contemporary World Cinema section at last year's Toronto International Film Festival, Impunity has found its way to SA… at the 36th Durban International Film Festival.

Shedding light on her very avant-garde approach to storytelling, Mistry shed some light on her vision for this movie.

"This is the South African premiere, and I'm quite excited to be showing it here. I think the audiences' responses are the ones I am most curious about," she says.
An exclusive safari lodge, the who's who of South Africa's new politically connected elite is gathering to celebrate the engagement party of Zanele Majola, a minister's daughter, to Lifa Mapufo, a rising political star. An open truck of delighted tourists; the morning game drive makes a grisly discovery. The mauled remains of Zanele's ravaged corpse in the pristine beauty of the African wilderness. Two young lovers, Derren and Echo, waiters at the safari lodge are brought in for questioning. Their complicity in the Zanele's murder seems obvious and Dingane Fakude, Special Crimes Unit, arrives to investigate the murder hoping for a swift conviction in order to protect his politically powerful masters. Aiding him in the investigation is the small town cop, Naveed Khan, a self-styled outcast and trained psychologist. But things are not as they appear. What looks like an open and shut case soon leads to a maze of deceit and revenge. In a dramatic standoff which tests the limits of his partnership with Naveed, Dingane must make a choice whether to put aside his political affiliations and save the life of an innocent child, or satisfy his obligations to the puppet masters.
Book Details