Mahmood Mamdani Criticises the TRC and International Criminal Court's Narrow Focus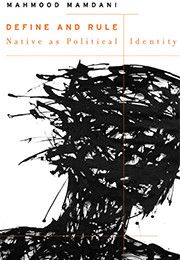 The Truth and Reconciliation Commission (TRC) only dealt with individual violators of human rights in a narrow way, ignoring the issues that led to the violence – and the International Criminal Court (ICC) is doing the same. This is what Mahmood Mamdani, author of Define and Rule, told Shaun de Waal in a recent interview for the Mail & Guardian.
Instead of defining victims "as though no apartheid had ever existed" the TRC could have "educated the white population, in particular, that although most of them were not perpetrators they were beneficiaries," Mamdani says.
Mamdani also discussed the situation in Kenya, saying that, "Instead of prioritising the issues that made the violence more than criminal, that allowed people to set in motion violence in which thousands would die, they have focused on a Band-Aid solution".
Your Mistra lecture (Beyond Nuremberg: Breaking the Cycle of Violence) talks about how processes such as the Truth and Reconciliation Commission (TRC) and the International Criminal Court (ICC) are modelled on the Nuremberg trials of prominent Nazis after World War II. You ask whether such processes can help to build unified political communities in Africa.

The TRC saw itself as a surrogate for a Nuremberg-style process, with the difference being that the TRC would give amnesty in exchange for the truth. But the TRC saw itself as a quasi-criminal proceeding, a quasi-judicial proceeding. And, I think, like Nuremberg, it was a performance.
Book details